Come and join the Durham's certified Zentangle instructors for a fun filled event on Saturday, October 17, at Northminster United Church! Where you will explore Five creative workshops exploring different methods of Zentangle. No previous experience necessary!

Please Contact for more information, or to Reserve Your Spot!
Kim Mather
(905) 666-5996
kimatdesigns@rogers.com

Look forward to seeing you there, Kim

Zentangle® Inspired Art

Whitby, Ontario Visual Arts, Crafts — Hands-On Activity, Discussion, Culture Days!

Stamp, tangle and colour a beautiful ZIA (Zentangle Inspired Art). Fast and fun come and explore this dynamic art form. Your finished ZIA will make a lovely art card to send to a special someone. All ages welcome, no experience necessary.

Please drop by The Art with a Heart Studio, on Friday, September 25, from 7-9pm, to participate! Hoping to see you there.

Culture Days

,

Art with a Heart,
Powered by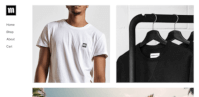 Create your own unique website with customizable templates.